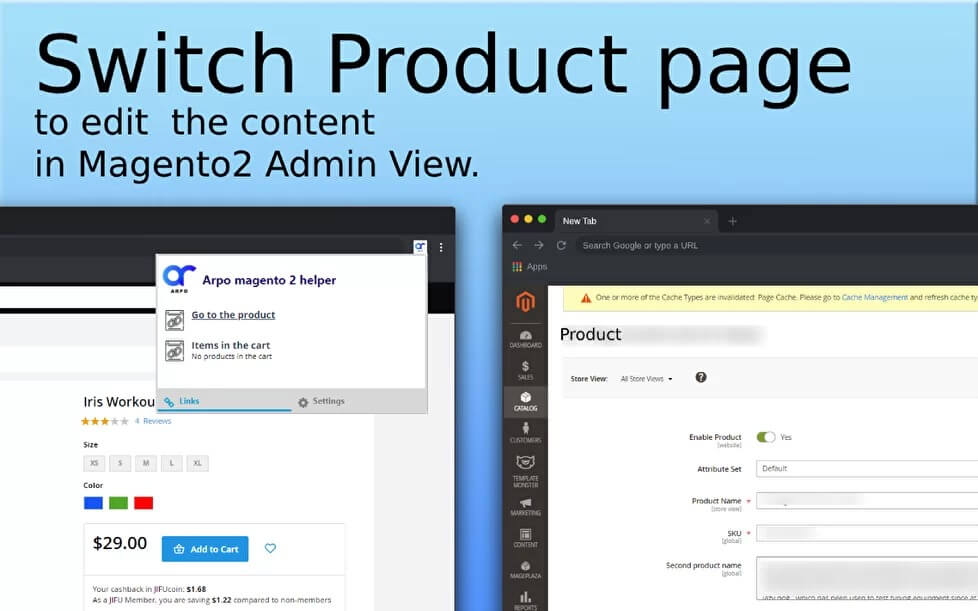 Arpo Helper redirects you to the Product page editor in Admin.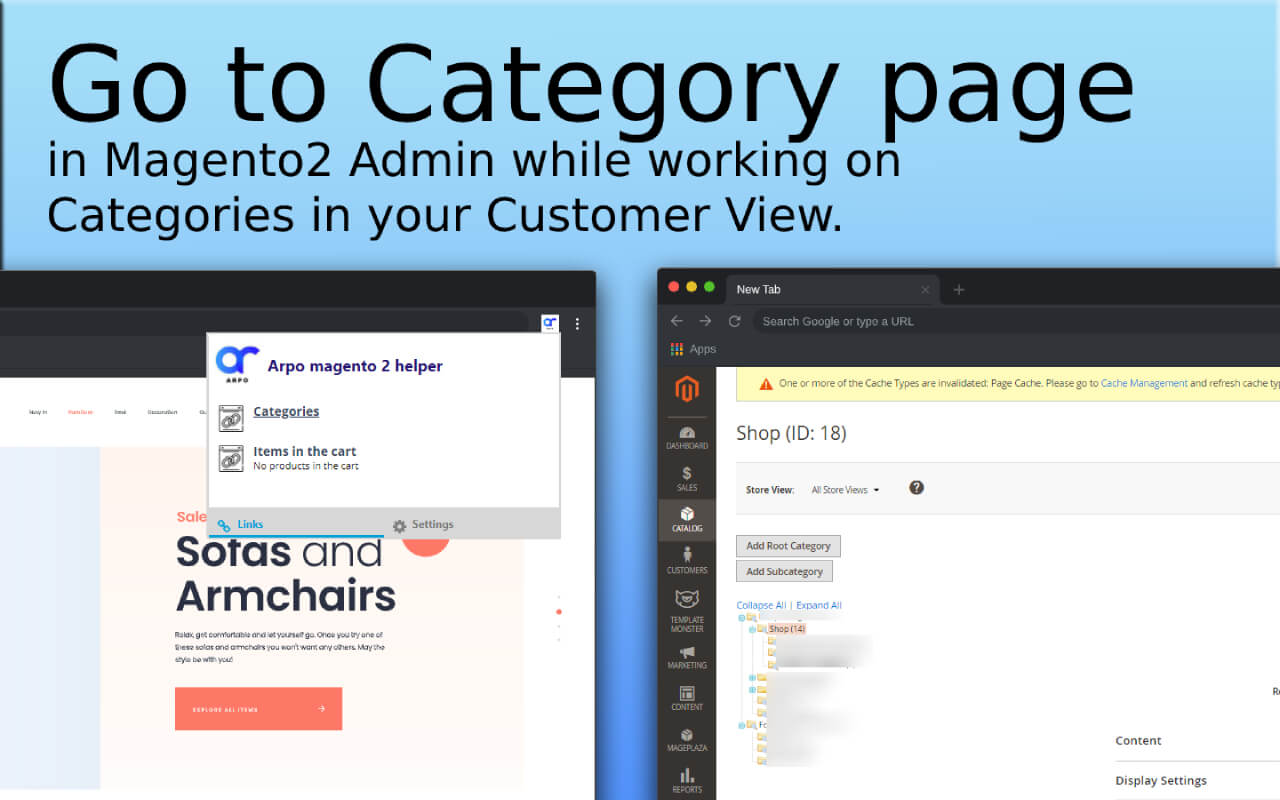 Arpo Helper will find the "Category" page you want to edit in Admin View very fast.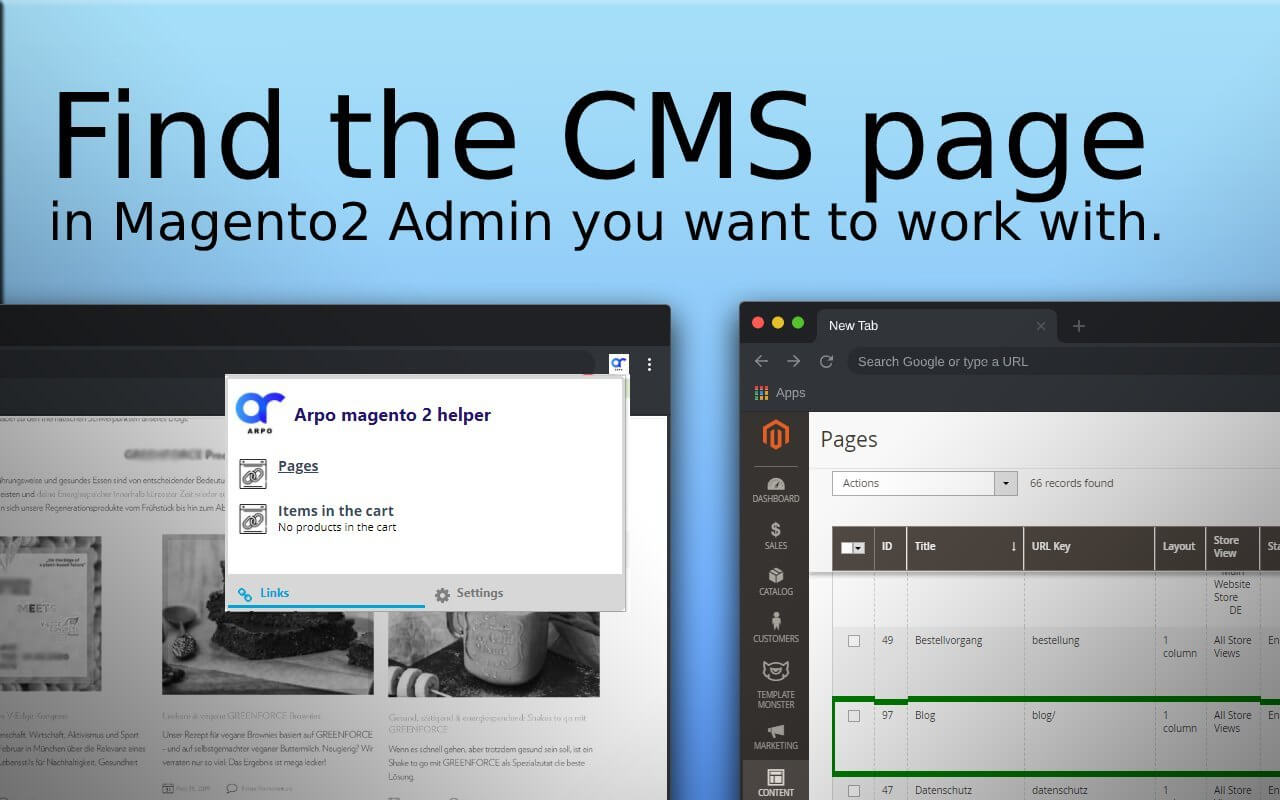 Arpo Helper will find and show you the current CMS page you want to work with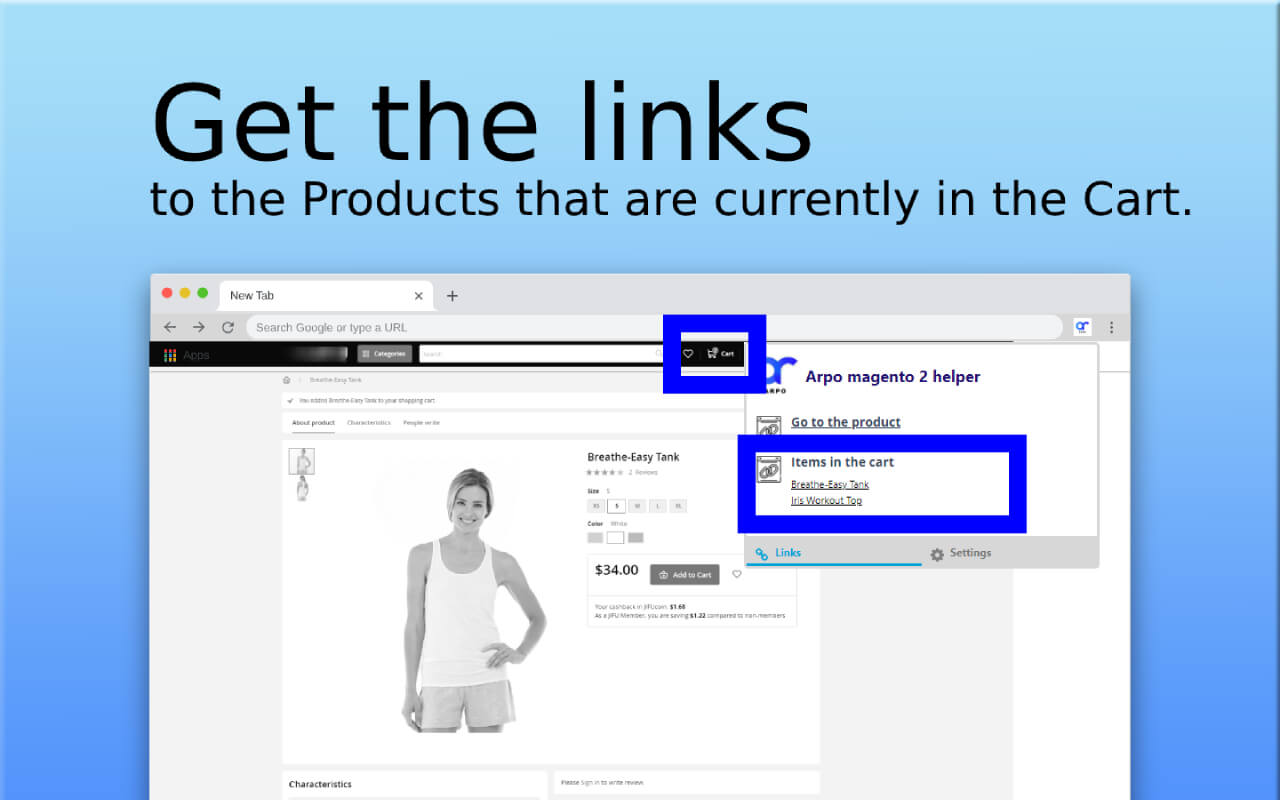 Get the links to the Products that are currently in the Cart.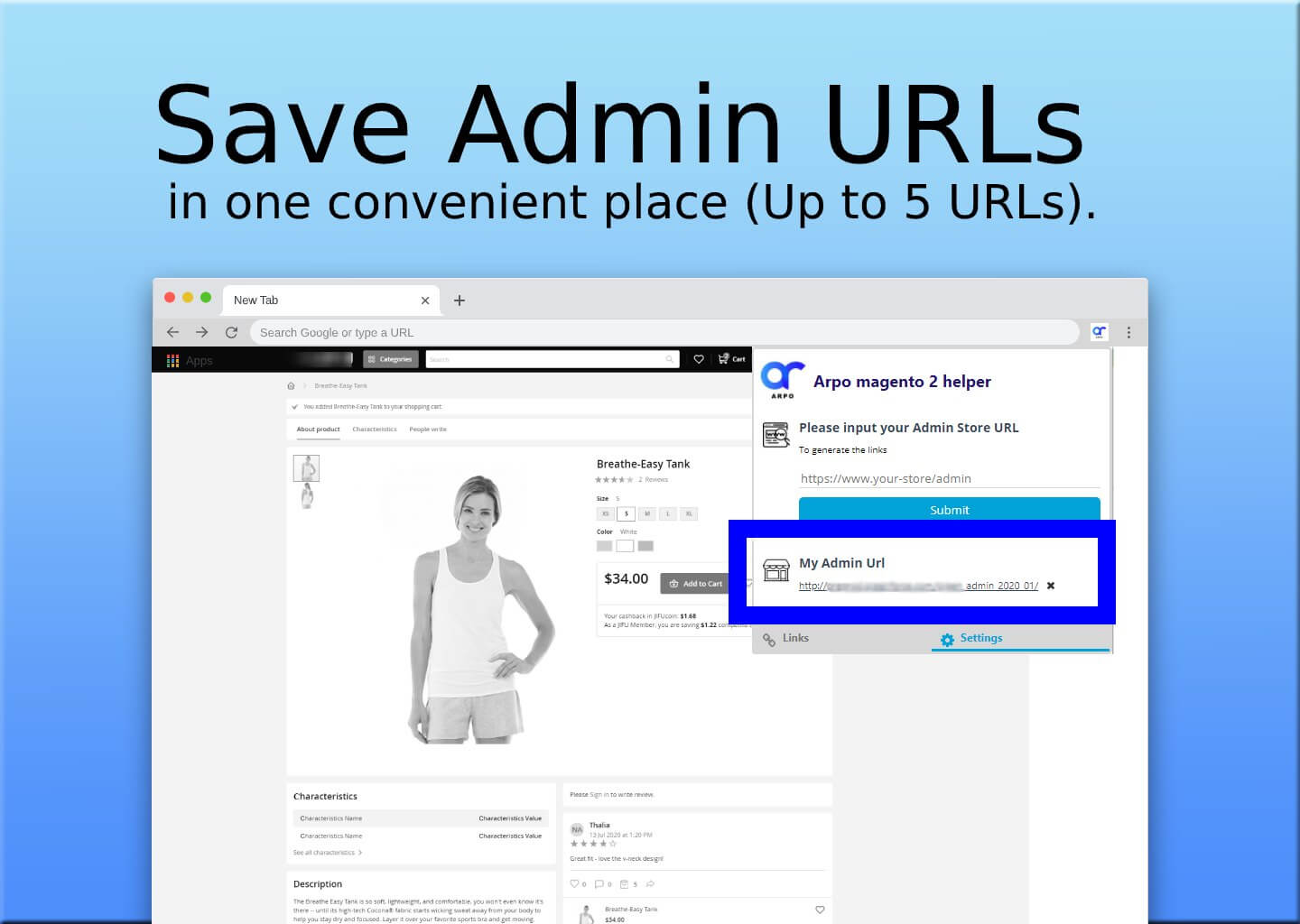 Arpo Helper saves up to 5 your Magento 2 Admin URLs in one convenient place.